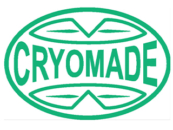 Hong Kong, China
Tel: +852 5801 6770 (Telegram), +36 70 145 1880 (WhatsApp, Telegram)
CRYOMEC LLC, TECHNEX LIMITED
Cryomec LLC is the original developer and manufacturer of cryogenic pumps and spare parts, CRYOMEC valves. Cryogenic pumps CRYOMADE operate in many countries.  Our pumps are  reliable, efficient, economical and easy to install.
Cryogenic pumps CRYOMADE are used for pumping liquefied technical gases at cryogenic temperatures down to minus 196 degrees Celsius, LOX, LIN, LAr, LNG.
Our company provides service and maintenance of CRYOMADE and CRYOMEC pumps.
Our clients are Air Liquide, ISD, METINVEST, Hangyang and many other well-known companies.
Cryomec LLC sells cryogenic pumps of various models,  provides repair, commissioning and maintenance services cryogenic pumps.
Since 2022 we distribute our cryogenic pumps through Technex Limited (Hong Kong).