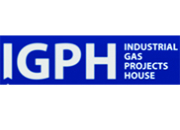 Godalming, Surrey, GU7 1JX, United Kingdom
Tel: +44 (0) 7879 697025
The Industrial Gas Projects House (IGPH)
The Industrial Gas Projects House (IGPH Ltd), comprises 5 world leading brands & equipment manufacturers with over 100 years combined experience dedicated to the Industrial Gases sector.
Being 5 independent companies, the solutions we offer range from equipment – hoses, valves, valve manifolds, cryogenic pumps, vaporisers, filling modules and filling stations, through to complete turnkey plant, including our AiFill leading edge Control System.
Our wealth of engineering expertise enables us to work in partnership with our clients, delivering solutions from concept through to engineered, designed, manufactured, installed and commissioned plant.
We pride ourselves on ensuring we offer the complete solution, whether that is equipment only or a full consultancy and engineering design service.
Our group;
• Aeroflex Hose and engineering Ltd – Are a market leader in the design, development, manufacture and distribution of high pressure specialist hose assemblies and connectors for use in some of the most arduous applications.
• Filltech GmbH – Is a leading German engineering and manufacturing company, designing and developing high end filling solutions for the gases industry with particular expertise in gravimetric filling technology and LCO2 pumping technology.
• iGas Technology Solutions Ltd – Are world leaders in the design and delivery of turnkey projects in the Industrial Gases sector, with particular emphasis on cylinder filling, trailer filling / decanting, gas mixing, air separation and distribution solutions.
• Krytem – Design, develop, manufacture, install and support a world leading range of cryogenic reciprocating pumps, vaporisers, valves and instruments for cryogenic applications.
•  m-tech GmbH – has obtained a world-wide reputation in the Industrial Gases arena of producing high quality valves, manifolds and complete filling modules to filling pressure of 600 bar for industrial cylinder gases, including Oxygen.
In short, Five specialist with one goal – Your total satisfaction
Contact: idavies@igph.net