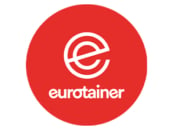 LEVALLOIS PERRET CEDEX , 92300, FRANCE
Tel: +33 (0) 1 49 07 24 93
Eurotainer S.A. – Tank Container Leasing
For the last 50 years, Eurotainer has been the worldwide leader of the Tank Container leasing industry, servicing a wide range of customers from industries as diverse as Petroleum, Chemical, Mining, Food and Transportation. As the leader in international bulk gas and liquid transportation equipment leasing, Eurotainer offers equipment for liquids, liquefied gas and cryogenic liquid gas in the most optimized, safest, state of the art equipment available. 
Eurotainer is committed to offer its global customer base: 
The highest level of leasing services and solutions in the industry 
The largest and most comprehensive range of tank container equipment in the world 
The most experienced qualified and skilled organization in the industry 
The largest network of maintenance and repair facilities 
Technical, regulatory and engineering expertise 
A global inventory of available equipment for lease 
A commitment to reliability, quality and innovation 
The most efficient and optimal tank containers available for the transport and storage of cryogenic products. 
Eurotainer has developed a full range of transport and storage solutions for cryogenic air gases like nitrogen, oxygen and argon (LIN/LOX/LAR), carbon dioxide (CO2), liquefied natural gas (LNG) and other gases.  Our containers available for lease offer the following benefits:  
Larger capacity: cryogenic tank containers are available in two models – 20 foot (20 000 to 22 500 liters) and 40 foot (46 000 liters) 
Extended hold times:  facilitate lower storage costs and extend supply chains 
Lower maintenance costs: Stainless steel inner and outer vessels